"Ora bevo la pozione magica, divento Asterix e ti picchio!"
Dopo i miei dubbi su Ubuntu 20, ho installato a casa una distribuzione Debian 11 e riporto qui le mie prime impressioni.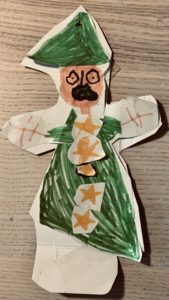 Debian è una distribuzione molto solida, ma non avevo mai avuto modo di provarla in modo continuativo: ai tempi dell'università preferii Slackware e RedHat.
Ho installato la versione desktop con GUI Xfce, poiché il pc target aveva pochissime risorse (Centrino da 1Ghz con 8Gb e 120GB di HD SSD datato).
L'installazione è molto veloce e pulita, e nonostante abbia una interfaccia grafica, Debian installa pochissimi pacchetti e occupa poco spazio su disco.
Troviamo Firefox, il terminale e poco altro.
Si vede qui una prima differenza con Ubuntu, che tende ad installare più package "utili", appena si seleziona l'opzione "desktop". E' comprensibile poiché Ubuntu è una distribuzione verso end user, mentre tipicamente chi installa Debian mediamente ha un background sistemistico/universitario.
Con piccoli colpi di apt si installa il client NFS, git, curl e tutto quello che serve per sopravvivere nella bolgia odierna.
Non viene installato nessun componente "discutibile" come snap, tipico di Ubuntu e semi proprietario.
Rispetto ad Ubuntu server non ci sono facilitazioni come lo scarico delle chiavi pubbliche da un account github, che è molto comodo per avere un server già "accessibile" da remoto senza effettuare nessun login di setup.
Disattivazione mitigazione Meltdown e Spectre
Se la vostra workstation è di vecchia generazione, non è significativamente esposta su internet, e volete incrementare le performance del 20%  potete valutare la rimozione delle mitigazioni Meltdown e Spectre, assumendovi ovviamente i rischi che tale azione comporta.
Se non sapete di cosa stiamo paralando andate al paragrafo successivo
Esempio di comandi
lscpu
sudo nano /etc/default/grub
# Change the line
# GRUB_CMDLINE_LINUX_DEFAULT="quiet splash mitigations=off"
sudo update-grub
sudo reboot
Dopo il reboot lscpu….
$ lscpu | egrep "Melt|Spec"
Vulnerability Meltdown:          Vulnerable
Vulnerability Spec store bypass: Vulnerable
Vulnerability Spectre v1:        Vulnerable: __user pointer sanitization and usercopy barriers only; no swapgs barriers
Vulnerability Spectre v2:        Vulnerable, STIBP: disabled
Per maggiori informazioni, guardate questo chiarissimo articolo.
Aggiornamenti di sicurezza senza supervisione
Gli "Unattended Upgrades" sono aggiornamenti di sicurezza automatici che proteggono il vostro server: ingenuamente pensavamo fossero una feature di Ubuntu, ma in realtà sono distribuiti anche da Debian, e sono importanti perché applicano solo le security fix, senza forzare aggiornamenti della major revision dei software.