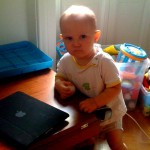 Okey, you know Oracle. A very good database, a very old database, a very solid rock. Not famous for its error messages. I have already stumbled upon a misleading error on the old rock.
This error anyway is incredible. If you try to push a very long text in a varchar2, you can end up with a
ORA-01461: can bind a LONG value only for insert into a LONG column
error.
Stack overflow promptly reported this years ago, so you can check it with your eyes.