Experience is the hardest kind of teacher. It giver you the test first, and the lesson afterward." Oscar Wilde

L'esperienze è l'insegnante più difficile. Prima ti mette alla prova, e dopo ti impartisce la lezione.
-Non mi ricordavo più come fosse fatto l'ascensore
-Mio figlio, 10 anni.
E' affascinante vedere come la Natura ci stia insegnando, di nuovo, a non sottovalutarla, e a tributargli il rispetto che merita. E lo fa in modo molto elegante, spaventandoci con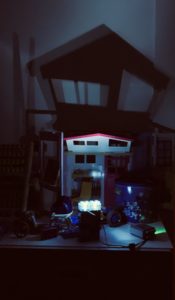 qualcosa invisibile a occhio nudo, ma che ha costretto milioni di persone a chiudersi in casa, a cambiare i propri stili di vita, a sentirsi in trappola.
Voglio partire da qui per pensare alla ripartenza del 4 Maggio.
A tutti i politici che hanno ignorato il riscaldamento globale, l'inquinamento dei mari e gli incendi della foresta Amazzonica, a nascondere la verità, a punire i medici che tentavano di dire la verità, pensando che difendere le proprie ideologie fosse più importante che difendere il popolo.
C'è qualcosa di più grande che dobbiamo imparare a rispettare, se non vogliamo estinguerci in un battito di ciglia dell'Eternità: ripartiamo con questa riflessione.