Ciao,
ecco un assaggio delle foto del matrimonio:


[AGGIORNAMENTO Agosto 2009] Qui potete vedere altre foto del matrimonio
e circa il viaggio di nozze…


Esplora Bora Bora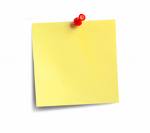 We are happy to announce Giovanni Giorgi will marry with Vanessa on 23th of April.
Gioorgi.com is happy to announce it today.
Siamo lieti di annunciare che Giovanni Giorgi e Vanessa si sposeranno il 23th Aprile.
La redazione fa le felicitazioni per il lieto evento.
La California è la prima tappa del viaggio di nozze.
In questa pagina potrete seguire passo passo l' "on the road sulla California" che ci porterà da S. Francisco a Los Angeles in una settimana circa.
Durante il viaggio Vaness&Giovanni faranno l'upload delle foto scattate.
Nel frattempo, ecco un assaggio delle tappe:
L'atterraggio a S. Francisco è previsto per le 16:40 del 25/04/09. E' probabile che la nostra neo-coppia finirà distrutta a letto causa Jet Lag per il resto della giornata in esame, ma non prima di aver ritirato l'auto a noleggio.