When Google Code was shut down, I have the lucky to read this article on how it worked. The article give you a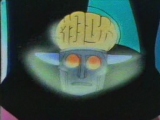 bunch of Google-Go code.
Because Go-language is too small and unusual for my brain, I took the idea and reimplemented it using Ruby and Redis.
And because my nickname is Daitangio, I decided to call the project like the Daitarn3 antagoinst:
the Code Zauker![1]
The beta gem is available here